1.Parga
Parga is the most popular summer destination in Epirus. This small town is situated in secluded bay of the Ionian Sea and has an intense feeling.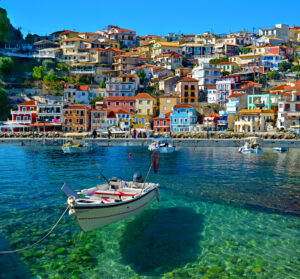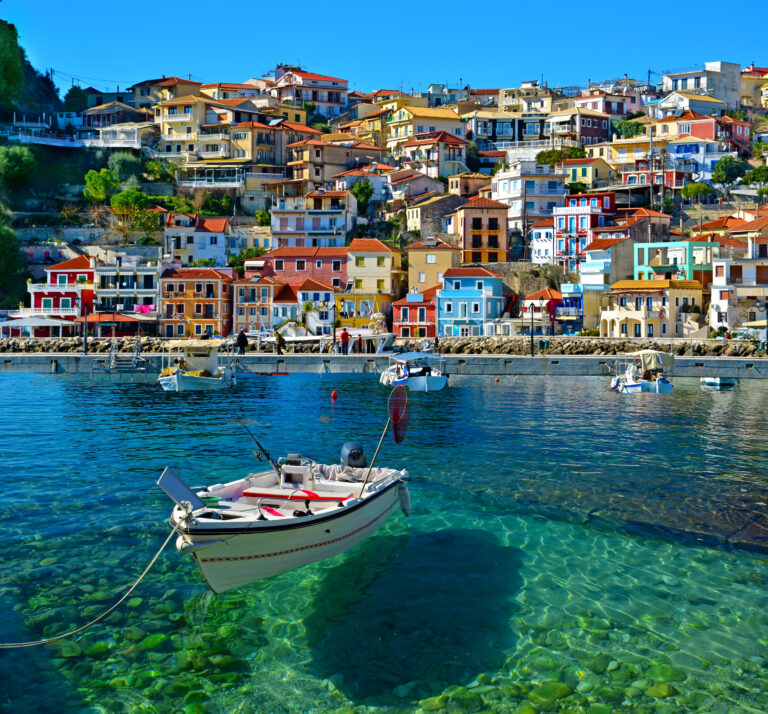 2.Lefkada
Considered as the Caribbeab of Greece, Lefkada island amazes visitors with the exotic blue color of its beached. Connected to the mainland through a small bridge, Lefkada can actually be accessed by car.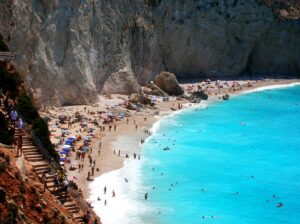 3.Paxos -Antipaxos Islands
This is a place with intense cosmopolitan style due to the many yachts that moor in its ports in summer. Paxos -Antipaxos islands is mostly famous for the wonderful beached with the exotic blue colors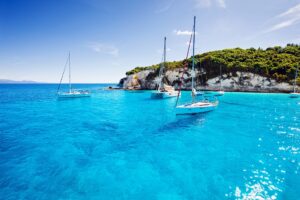 4.Acheron Springs
A place of great natural beauty, the springs of river Acheron are surrounded by wild rocks, waterfuls and lots of greenery. Ancient myths say that this river led to the gates of Hades.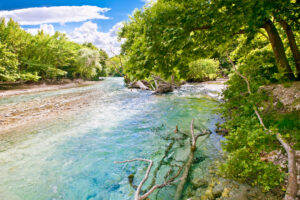 5.Meteora
"Middle of the sky","suspebded ub the air" or "in the heavens above" is one of the largest and most importamnt complexes of Greek Orthodox monasteries in Greece.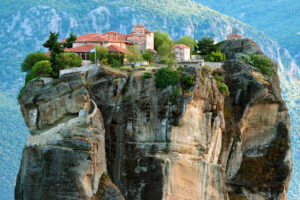 6.Zagoria (Vikos Gorge)
Zagoria in Greece is a mountainous region of incredible natural beauty. Located on the north western side of Greece. The gorge of Vikos is the second deepest gorge in the world.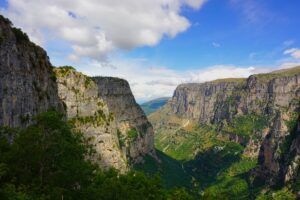 7.Sivota
The village is built in a small bay where there are plenty of islands. A beautiful landscape is created, combining the green of nature and turquoise of the sea.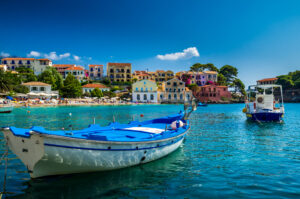 8.Corfu
Corfu Greece is among the most beautiful and popular islands of the country. The island has a cosmopolitan feeling combined with a special traditional character.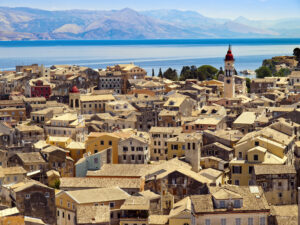 9.Ioannina
The capital of Epirus, spreads out around beautiful Lake Pamvotida. The natural enviroment, the climate and character of the town are defined by thus stretch of water – the area's trademark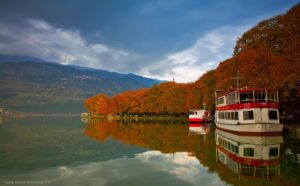 10.Amoudia
Is a small fishing village and is located on the Ionian sea coast. The mouth of the river Acheron is in the Village.